Video Review
Get a FREE $10 Gift Card by sending us a short video review of your Love Monday apparel!

Follow these simple steps:

Grab your iPhone, iPad or other device to record the video.
Record your video review.
Video must be 20-50 seconds long. We suggest having a friend or family member record your video.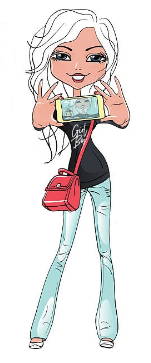 ---
To qualify for the gift card you must include these 3 elements:
Mention our company name: Love Monday Apparel
Clearly show your face and our product
Review both our product and your shopping experience
---
Email us your video
Use subject line: Love Monday Video Review
Send your video to: support@lovemondayapparel.com